Our group of companies, consisting of over 200 people around the world, work together as one team, along with our network of world-renowned experts in criminal justice to reach our common goal to be the helpful, innovative leaders in the creation of digital solutions for the justice sector.
Filter
All
Board of Directors
Management Team
International
Board of Directors
Management Team
International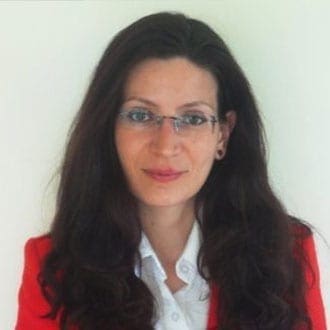 Alexandra Zlatinova
Company Secretary
Aleksandra Zlatinova joined Unilink in 2014 after an accomplished career in journalism working for, amongst others, the Daily Telegraph.
Aleksandra was appointed Unilink Company Secretary and provides support to the entire Unilink Group of companies. She has also been Unilink's Marketing Manager for the past six years. She holds a Postgraduate Diploma in professional marketing from the Chartered Institute for Marketing and a BA in Journalism.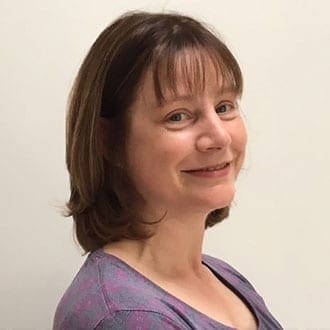 Ann Caple
UK Business Development Manager
With over 20 years' experience of critical national IT systems, Ann leads Unilink's Business Development team for public sector business in the United Kingdom and Republic of Ireland.
This includes the role out of Unilink's prisoner self-service for HM Prison Service and the Northern Ireland Prison Service, managing N-Delius support contract with HM Probation Service, and roll-out of Virtual Visits across all 15 prisons for Scottish Prison Service. Previously Ann worked at Vocalink, the infrastructure company, delivering BACS Faster Payments and the ATM network Link for the UK payments industry where she led relationships with domestic Payment Schemes, HMRC, DWP and tier 1 banks.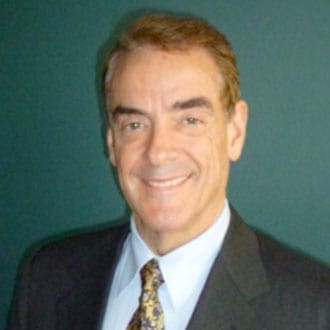 Chris Davies
CEO Australia
Chris Davies has been the CEO of Unilink Software Australia since 2014. A graduate of Computer Science, Chris' early career was as a software programmer before ultimately owning his own successful software company for many years.
Chris was persuaded to join forces with Unilink where he believes the transformative technology offered will revolutionise the Justice sector in Australia.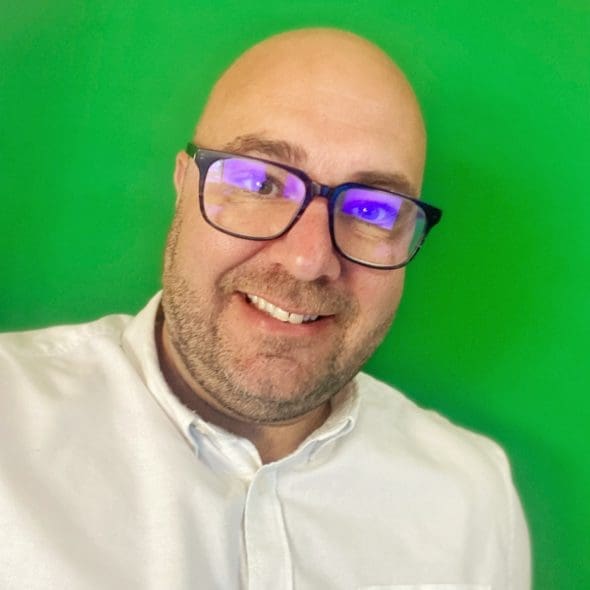 Damian Wood
Training and Documentation Manager
Damian Wood is an accomplished professional with 15 years of experience in the field of learning and development, with a strong focus on software training. With a diverse background spanning across various sectors including the corporate sector, government sector, National Health Service, and a national law firm, Damian has gained extensive knowledge and expertise in the intricacies of training and development in different organisational settings.
With a specialisation in software training, Damian has honed his skills in effectively translating complex technical concepts into accessible and practical learning experiences. His profound understanding of various software applications, platforms, and tools has enabled him and his teams to design and deliver tailored training programs that empower individuals to harness the full potential of technology in their professional endeavours.
Throughout his career, Damian has exemplified a passion for learning and development, leveraging his extensive experience and cross-sector knowledge to create impactful training programs. His commitment to staying abreast of the latest industry trends and technologies has allowed him to deliver training that is forward-thinking, relevant, and aligned with organisational goals.
With a proven track record of success and a comprehensive understanding of learning and development strategies, Damian continues to be a valuable asset in the field. Damian is dedicated to empowering individuals and organisations through effective training, ensuring that they thrive in the ever-evolving digital landscape.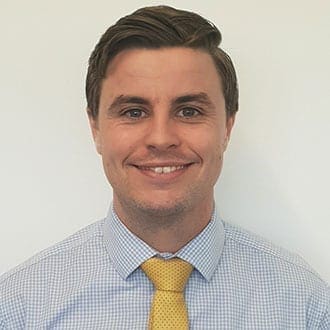 Danny Williams
Head of Manufacturing
Danny has a Master's Degree in Mechanical Engineering and is a Chartered Engineer. Danny joined Unilink in 2020 as a Head of Manufacturing of Hardware for Unilink. Danny's programme and operations management experience was developed at GKN Aerospace in several leadership roles including a six month secondment as Chief of Staff working for the CEO (Europe and Asia), based in Holland.
Danny lives with his girlfriend, Laura, and two children, Lyla and Albie. Outside of work Danny loves spending time with his children out on the bikes, at the park and walking by the river. He also enjoys rugby and plays for the local team in Chippenham.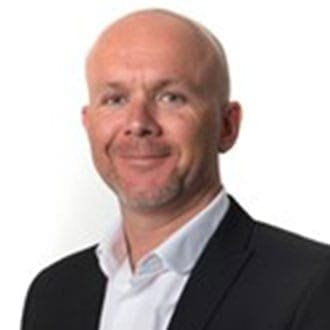 Dave Purkess
Technical Director
David started his career over 30 years ago at IBM before moving into small software development and service companies. He joined Unilink in 2001 with some of his experienced development team.
David has extensive experience in designing innovative solutions utilising biometric authentication and identification technologies for a wide range of stakeholders from the Police, corrections, to detention management.
Away from the office David dedicates considerable time coaching teams and mentoring/developing young coaches in local Grassroot youth football.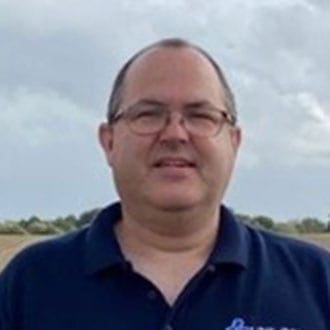 David Ward
Software Development Manager
David started his career over 25 years ago as a Developer with a small software development and service company specialising in custodial services. He joined Unilink in 2001 with several of his experienced colleagues. David manages a software team responsible for delivering innovative solutions utilising biometric authentication and identification technologies for a wide range of stakeholders from the Police, corrections, to detention management.
Away from the office David enjoys spending time with his young family involving youth football, equestrian jumping and training the family dogs on agility courses.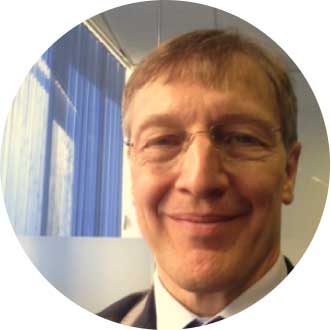 Francis Toye
Founder and CEO
Unilink is a world leader in prisoner self-service and offender management software.  This has been demonstrated through independent evidence from York University which shows that the software contributes significantly towards rehabilitation in the prisons in the UK where it is operating today.
Unilink's main product supplied is the award winning prisoner self-service product currently carrying out around 200 million prisoner transactions every year helping prisoners to take more responsibility for their own lives and reducing prison officers' workload.
Credentials
Francis Toye founded Unilink which has grown, since 1994, to an international business with just under two hundred staff.
Prior to this Francis was employed by IBM (1978-93) and gained an MBA from the OU. More recently he was helped by the 10,000 Small Businesses program run by Goldman Sachs at the SAID business School, Oxford. Currently he mentors students on the Imperial College Mentoring Service (IVMS).
Notable Achievements
Unilink is a world leader in prisoner self-service and offender management software.
This has been demonstrated through independent evidence from York University which shows that the software contributes significantly towards rehabilitation in the prisons in the UK where it is operating today.
Unilink's main product supplied is the award winning prisoner self-service product currently carrying out around 200 million prisoner transactions every year helping prisoners to take more responsibility for their own lives and reducing prison officers' workload.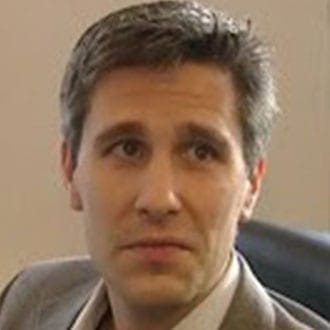 Geir Anders Glotvold
Account Manager
Geir Anders Gløtvold has extensive experience from various roles within the Correctional Services in Norway. He has over 10 years of experience in the IT industry focusing on utilizing BPM and Low Code in eGov solutions prior to joining Unilink.
He thrives in the intersection between business and IT, seeking solutions to simplify everyday work for users and assuring quality outcomes. He has worked with large organisations such as KPMG in Norway, the Norwegian Armed Forces and the Norwegian directorate for Immigration.
Geir Anders lives in Asker just outside Oslo with his wife, three children and a dog. When not working Geir Anders is at his best with family and friends surrounding him for a great home cooked meal.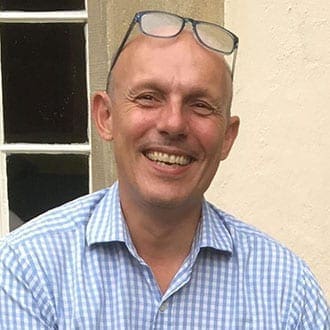 Jonathan Malin
CFO
Jonathan Malin graduated from Cambridge University and qualified with Price Waterhouse & Co in London.  Jonathan's experience in financial and operational management includes leadership roles in the UK and Asia Pacific in a range of B2B technology and service companies.
These range from listed firms such as EDS (now HP), Micromuse (now IBM) and TIBCO (now Vista Equity) and high growth SMEs, both owner managed and VC-backed. 
Jonathan lives in London with his wife, Jo, who is a child therapist, and his dogs, Poppy and Bluebell.  Away from the office Jonathan enjoys hill walking with family and dogs, and visiting the theatre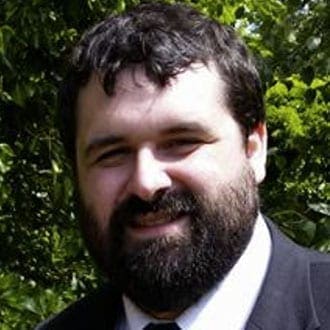 Karl Foster
Software Development Manager
Karl has been interested in computing from a very young age, writing his first program on a ZX Spectrum. This passion led to a career in software development starting in the Department of Works and Pensions moving into Probation where he has worked for over a decade.
Karl has held in several positions within the software development cycle giving him a broad overview of development from both a technical and non-technical viewpoint.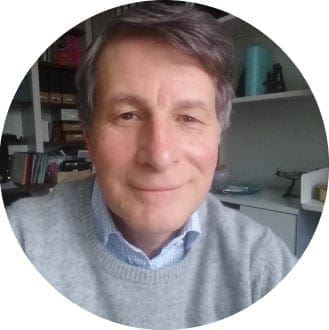 Paul Mullins
Independent Non-Exec Chair
Paul worked in investment banking on mergers and acquisitions for 35 years. He has chaired boards for BEIS and DofE and was the first chair of the Education and Training Foundation, the national professional development body for Further Education and Training. He also chairs MWS Technology, which specialises in developing the Aptem range of pioneering technology solutions for the apprenticeship, further education and employment services sectors. Paul received an OBE in 2017 for services to business and industry.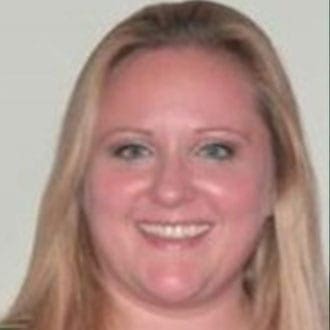 Sarah Bongard
Head of HR
Sarah has over 15 years experience working in Human Resources mainly in fast growth international SaaS organisations, she is a dynamic and creative Head of HR with wide-ranging experience gained in organisations within the software industry. Experienced in the design and implementation of innovative HR, leadership and talent initiatives with a solutions-oriented approach.
Sarah lives in Dorset with her two miniature poodles Mick and Minnie and enjoys long walks across the rolling hills of Dorset and the Jurassic coastline as well as going on holidays with her extended family.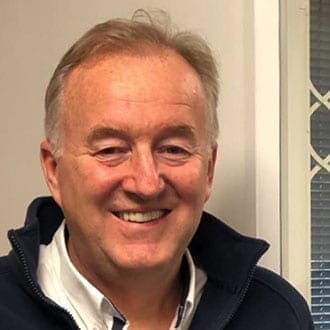 Simon Negus
COO
Following commissioned service in HM Forces, Simon started his technology career 30 years ago. 23 years service with HP, Dell Technologies and Microsoft followed in Sales, Marketing and Operational roles that took him to six continents in senior management positions. Subsequently Simon has focused on smaller, high growth technology ventures in the US and Europe, in both executive and investor positions.
Simon joined Unilink in 2020 and oversees the operational aspects of building the platforms for growth for Unilink in the future.
Outside of work Simon enjoys all things outdoors, whether on land, snow or on or under water.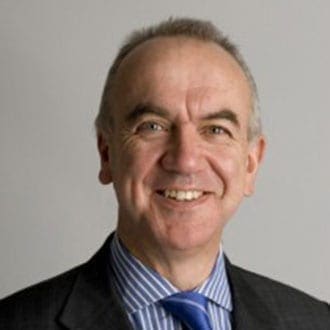 Sir Martin Narey
Independent Non-Executive Director
Born in 1955 in Middlesbrough, the eighth of nine children, he started his working life in the National Health Service. By his mid-twenties he was, very happily, managing a group of hospitals in Lincolnshire. Then in 1982 – to the astonishment of friends and colleagues – he resigned to train to be a prison governor. He worked in a number of prisons before moving to a succession of posts in central government. This period included working as a Private Secretary to a Home Office Minister, work on reducing delay in the criminal courts, and the introduction of email into the criminal justice system (he was told it was just a fad).
He became Director General (Chief Executive) of The Prison Service in 1998. In his diaries, the distinguished ex-MP and author Chris Mullin, described him as "decent, humane, level headed. We couldn't hope to find a better man to put in front of the nation's jails." He managed the Prison Service for seven years and for the last three of those years, the Probation Service too. During this period, he was the recipient of The UK Chartered Institute of Management's Annual Gold Medal for Leadership, the first public sector recipient of this annual award in more than ten years.
He resigned from the Civil Service in 2005 to become Chief Executive of Barnardo's, the UK's largest children's charity where he stayed for five years growing the charity by 40% making it, once again, the UK's biggest children's charity. Since leaving Barnardo's, and at the invitation of The Prime Minister and the Department for Education he has reviewed every part of the children's care system, leading to significant reforms.
He has written regularly for The Times and other newspapers and is a visiting Professor at the Universities of Durham, Manchester Metropolitan and Sheffield Hallam. He has been married for 42 years to Jan and they have two adult children, and four grandchildren. He is fortunate enough to live in the beautiful seaside town of Whitby in North Yorkshire.
Stefanie Larmuseau
Head of European BD
Stefanie graduated as a translator and has been in IT sales and marketing for over 20 years, in a variety of roles from junior sales to sales and marketing director. She is multilingual and lives in Brussels, the center of Europe. From that location she is ideally situated to serve the European market.
She is passionate about data and digital transformation and the impact of technology on people's lives. She is a technology optimist and believes advances in technology are driving breakthroughs in human creativity and potential, creating new opportunities and better lives. The power of technology makes us more productive, more efficient and give us access to a whole world of new ideas.
She joined Unilink because she wants to use her experience in sales and digital transformation for a real cause: promoting digital transformation projects that contribute to a safer community, a better life for prison staff, a human treatment and more successful rehabilitation of offenders.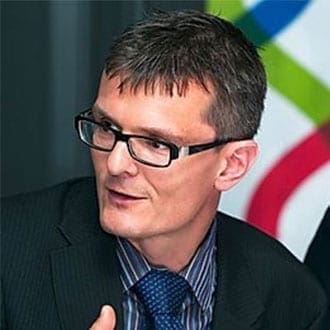 Steven Van De Steene
Consultant, Smart Corrections
Steven Van De Steene is an Enterprise Architect and Technology for Corrections Expert. He works as a researcher and consultant in the area of innovation and technology strategy for prisons and probation services. Steven has a long experience in international projects related to digital transformation in corrections and currently is a Board Member and the Board Liaison of the Technology Solutions Group for the International Prisons and Corrections Association (ICPA).
Prior to this current position, he was the IT Director of the Penitentiary Institutions in Belgium and chair of the Technology Expert Group within Europris.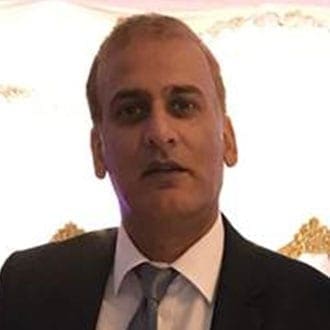 Suhail Rahman
Finance Manager
Suhail is a qualified Finance Manager, who joined Unilink in 2018. He has gained a wide range of experience within a variety of industries most of which are in the Music, Tech, Media Industries and Family Offices. He trained with a medium firm in London.
Outside of work he loves spending time with his family and keeping his three very energetic children fully active to try and burn off all of their energy.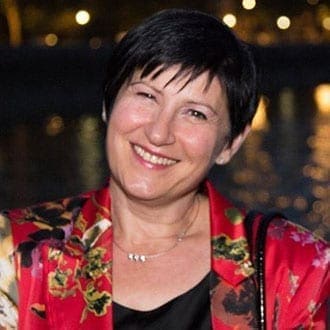 Zaneta Whitworth
Business Development Director
Zaneta is experienced in establishing, developing and managing businesses and teams, specialising in strategic expansion and growth with a focus on international business and market development. Multi-lingual and educated to post graduate level at Durham University, she completed an MBA with distinction, focussing her dissertation in commercializing innovative technologies.
Initially engaged to provide consultancy on international expansion, Zaneta became fascinated with how Unilinks innovative software applications and technology help staff to perform their daily tasks more efficiently and at the same time have a rehabilitative impact for offenders.
Zaneta's interest in innovation led her to join Unilink full time in 2012 as Head of Business Development, contributing her experience to assist Unilink in taking advantage of the exciting growth potential in this niche market. In 2015 she was appointed as the Business Development Director of the Unilink Group.
Interested in our solutions?
If you want to know more about our solutions or services let's start a conversation so we can understand your specific needs and how we can help.
Contact Us